---
Monday, May 07, 2007
I read World Nut Daily so you don't have to
World Nut Daily (replace the "u" in "Nut" with "e" and Google for it if you want) is a well-known neo-con web site. During the Clinton Administration, they were always on the case of drugs in Mena, shady real estate deals, the murder of some dude that the Clintons obviously offed because they were sleazy, you know the deal. During the Bush Administration... [crickets].

Like all the neo-cons, they're always late to the game. For example, I just got a breathless message from WND. "Iraqi Prime Minister has ties to Iran!" Which is a MEMRI (Mossad) translation of an Egyptian newspaper article, and to which my response is... duh? Look, you stupid neo-con morons, all you had to do was read Professor Juan Cole's excellent web site where he translated articles from the Arab press to that effect literally years before Mossad managed to get around to it. Maliki's ties to SCIRI and its Badr Brigade militia go back literally years. And SCIRI was set up by the Iranian Revolutionary Guards and Iranian intelligence services in the first place as an anti-Saddam force. If you weren't such stupid fucking Mossad suck-ups who refuse to read anything not "ideologically correct", you would have known about this literally years ago.

I mean, c'mon. Back in 2002, before Operation Iraqi Clusterfuck started, I told the dumbasses that invading Iraq would turn it in to Iran West. Shit, George Herbert Walker fuckin' BUSH said the same godammed thing in his memoirs back in '96. What part of "Iraq is sixty percent Shiite" do these stupid fucking neo-cons not understand? But noooo... they knew best. The only problem we were gonna have with the invasion of Iraq, they said, was what to do with all the goddamned flower petals that the population showered us with. Yeah, some flower petals. Are neo-cons the stupidest, most blood-thirsty fucking assholes on the planet, or what?

-- Badtux the Rude Penguin

Labels: bush administration, iraq, war on brown people, wingnuts

Posted by: BadTux / 5/07/2007 10:32:00 AM 0 comments
---
Friday, May 04, 2007
Should we get the government we deserve?
H.L. Mencken once said of democracy, "Democracy is the theory that the common people know what they want and deserve to get it good and hard."

Well, in 2000 and 2004, that was pretty much true. (And spare me the silliness about the Busheviks "stealing" those elections... if the apathetic majority had really cared who was President, the only way the Busheviks could have "stole" those elections would have been at gunpoint). But in 2006 something odd happened: The common people changed their mind.

The result from the Busheviks has been... telling. Right-wing zealots who only months before had been touting the virtues of democracy are now showing their true colors as anti-democracy royalists. They want democracy only when the people vote for them. When the people do NOT vote for them, the right-wing zealots say "governing is too important to leave to the people!" and want to impose a military dictatorship.

Personally, I believe that the common people deserve to get what they want good and hard. They want lower taxes? Fine. They get what they want good and hard, in the form of collapsing government services, corrupt officials, disintegrating schools, and crumbling national infrastructure. Sooner or later the common people usually come to their senses and want something else good and hard. The same, unfortunately, is not true of dictators. Generally dictators just continue on their path until they destroy their country. Or as Winston Churchill once put it, "Democracy is the worst of all forms of government except all the others that have been tried." As for the Bushevics and the 27-percenters who still support them, I have only one question: Why do you hate democracy?

-- Badtux the Democratic Penguin

Labels: bush administration, politics, Republican stupidity, wingnuts

Posted by: BadTux / 5/04/2007 12:48:00 PM 3 comments
---
Saturday, April 28, 2007
At least it wasn't a dead girl or a live boy...
As the Bush administration's so-called "AIDS czar," Deputy Secretary of State Randall L. Tobias was criticized by some for emphasizing faithfulness and abstinence over condom use to prevent the spread of AIDS.

In a 2004 interview, Tobias explained his approach as "A and B and C. . . Abstinence works. 'Be faithful' works. Condoms work. They all have a role. But it's not a multiple choice, where there is only one answer."

Friday, Tobias resigned. Guess why. Oooh, a madam calls him as a witness in her prostitution trial! No sex, huh? This sounds a lot like someone who didn't inhale. I wonder if he was wearing a condom when he was doing this not-having-sex thingy?

Republicans. They talk all the time about how important it is to keep your dick in your pants, all the time that they're porking half the neighborhood and their neighbor's pets too. Then they whine and bend their knee and claim they're "saved". Bah humbug. People who make a big production of being "saved" are generally just goddamned liars. Real Christians know that salvation is what you do, not what you say. Or as the sayin' in Texas goes, if you're all hat, no cattle, don't bother calling yourself a real Texan. You're just a goddamned Connecticut Yankee pretending to be a Texan.

-- Badtux the Snarky Penguin
From Andrew Sullivan via Balloon Juice

Labels: bush administration, politics, Republican stupidity

Posted by: BadTux / 4/28/2007 08:37:00 PM 4 comments
---
Friday, April 20, 2007
Bush hating: For the record
I am on record (in the USENET archives at groups.google.com) saying, in November 2000, "What's the big deal with George W. Bush being elected? A moderate conservative is not some evil demon, and besides, he has all his Dad's old people to run things so things should be run pretty well." Sure, he was a draft dodger just like Bill Clinton (who I *also* did not vote for). Big freakin' deal.

The first 9 months of the Bush Administration were rather uninspired but so what? In my opinion, the fact that the government didn't do much during that 9 months was a feature, not a bug. Government should move slowly and only with a general consensus of the people, rather than precipitously and in ways that can cause real harm to many people. But then September 11, 2001 came. Then we got the so-called Patriot Act attacking America's freedoms and I started getting nervous. John Ashcroft going after sick people and girly magazines rather than after terrorists. Then an invasion of a country that had never attacked America and was no threat to America and Hans Blix's team had even verified that Iraq had no WMD at the time we invaded, had visited every possible factory that could be used to make WMD and found no 'there" there, but it didn't matter because Baby Bush had a hard-on about Saddam, and all I could say there is, "Well, I guess we're an empire now, let's hope the Bushies actually have a plan for the occupation that'll prevent an insurgency against American soldiers and a civil war between the Sunni and Shiites", after all that's why President George H.W. Bush had not sent the troops on to Baghdad, because there was no plan for dealing with the problems of occupation. Then the slowly dawning awareness that not only did they not have a plan, they even decried the notion that they needed a plan, until disaster slowly slipped upon us and the insurgency and civil war that George H.W. Bush had predicted in 1996 was upon us. Then Katrina, where the federal response was incompetent and days late and often kept real aid out due to bureaucratic bullcrap, like the line of Cajun fishermen pulling boats from Lafayette that were turned away by Homeland Security goons that could have saved hundreds of lives in the flooded-out streets of New Orleans.

It's not George W. Bush that I hate. Frankly, George W. Bush isn't worth hating. He's just another overpriviliged frat boy in over his head, like so many other overpriviliged frat boys that I met when I was in college. He's too pathetic to hate. What I hate is what he's doing to our nation. It's the bloody freepin' incompetence that I hate. It is the lying that I hate, such as the continued lies that we invaded Iraq to "disarm Saddam" when the U.N. inspection team of Hans Blix had already discovered (and Bush's hand-picked inspectors later verified) that Saddam had nothing worth disarming other than a few missiles with a 50-mile-too-long range. It is the spending money we don't have like a drunk sailor that I hate. I don't care that Bush's politics are not mine. What I care about is the damage that his incompetence, his borrow-and-spend budget-busting, his useless and horrendously expensive wars of foreign occupation, are doing to our nation and its future.

- Badtux the Libertarian Penguin

Labels: bush administration, George W. Bush, politics

Posted by: BadTux / 4/20/2007 05:15:00 PM 2 comments
Gonzo Gone Watch continues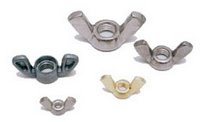 Senator Tom Coburn (R-Oklahoma) isn't really known to be a Commie faggot-loving liberal. He's called for the death penalty for abortionists, said that the country was under attack by a secret gay conspiracy that had "infiltrated the very centers of power in every area across this country." He once said that in the town of Coalgate, Oklahoma, "Lesbianism is so rampant in some of the schools in Southeast Oklahoma that they'll only let one girl go to the bathroom. Now think about it." Ole' Tommy Boy, despite his physicians' oath to "first do no harm", is also a firm advocate of torture, and enjoys regaling interns with pictures of dead fetuses and STD-afflicted vaginas. In short, Dr. Tom is the wingnut's wingnut, nuttier than pecan praline that's mated with peanut brittle and hatched a bowl of mixed nuts.

Yesterday, however, Dr. Tom had enough. After four hours of Attorney General Gonzo answering "I don't recall" to each and every question, either lying or having the memory of a newt (no no, the lizard, not the Grinch), Dr. Tom pounded his meaty fists on the table and bellowed, "It was handled incompetently. The communication was atrocious. You ought to suffer the consequences that these others have suffered, and I believe that the best way to put this behind us is your resignation."

This sentiment was also echoed by other notorious liberals such as Senator John "Man-on-turtle" Cornyn (R-Texas), Chuck Grassley (R-Iowa). Lindsey Graham (R-S.C.), and Arlen Specter (R-Pa.).
Gonzo is *so* fried... and it couldn't have happened to a better person. So I'm just going to sit here sipping soda and smirking at the sight of Abu "I love Torture" Gonzales sweating buckets as his beady little eyes whirl frantically around looking for anything, anyone, that might seem even a teensy bit sympathetic to his plight...

-- Badtux the Sadistic Penguin

A little comment for right-wing readers: watching Gonzo sweat is funny no matter *what* your politics. How many different ways can one man say "I can't recall" anyhow?! BTW, it was his outright fibbing and lying, not the actual act of firing the attorneys, that had the Republican senators irate. If Gonzo had simply come out and said "Yes, I fired these attorneys because their politics did not match the goals of our administration", there would have been tut-tutting from the Democrats (of course) but no problem with the Republicans. But then he had to come out and *LIE* about it. Just like the Clenis lied about that blow job. Just like that.

Labels: bush administration, gonzo gone watch, politics

Posted by: BadTux / 4/20/2007 11:00:00 AM 7 comments
---
Monday, April 16, 2007
But they're desperate
Monday: 6 GIs, 69 Iraqis Killed; 39 Iraqis Wounded.

Yeah, the "surge" thingy sure is workin', ain't it? Them insurgents must really be desperate!! Why, if they weren't desperate, they'd... err.... get a job at Starbucks selling latte's to our brave GI's? Prance around like Japanese sailors? C'mon, somebody, help me here!

-- Badtux the Not-desperate Penguin

Labels: bush administration, iraq, war on brown people

Posted by: BadTux / 4/16/2007 10:42:00 PM 3 comments
---
Saturday, April 14, 2007
The Big Dick
Yesterday Dick Cheney emerged from his undisclosed location, like a troll emerging from under a bridge, and said...

Oh who the fuck cares what Dick Cheney said? I mean, c'mon. The man has been wrong about everything, I mean everything, for these past five years. Weapons of mass destruction in Iraq? Wrong. Saddam aiding al Qaeda? Wrong. No extended occupation in Iraq? Wrong. That rustling over there is a dove? Wrong.

I mean, c'mon. Has there been anything -- I mean, anything -- that the man has been right about during these past five years? I mean, we're talking about a man who can't tell the difference between a lawyer and a dove (oops)! So when he pops up out of his undisclosed location like some evil mole man and belches out some silliness, does anybody really give a fuck anymore?

-- Badtux the Don't-give-a-fuck Penguin

Labels: bush administration, politics, The Big Dick

Posted by: BadTux / 4/14/2007 09:03:00 PM 1 comments
---
Thursday, April 12, 2007
18 1/2 minute gap
Shades of Nixon... so the emails just "accidentally" go missing. Just like that 18 1/2 minutes just "accidently" got erased. Except that this is an 18 *DAY* gap. Just an "accident". Yeah, right...

-- Badtux the "I seen this before!" Penguin

Labels: bush administration, politics

Posted by: BadTux / 4/12/2007 02:00:00 AM 3 comments
---
Monday, March 26, 2007
Gonzo is *SO* Gone
From World Nut Daily, voice of crazed Republican fanatics everywhere: Embattled AG now accused in sex scandal 'cover-up'; Attorney General Gonzales among officials who allegedly ignored abuse of minor boys.

Oh brother. If you're a Republican and World Nut Daily has turned on you, it means that the Party has turned on you. Better polish up your resume, Gonzo. I hear the Bush mansion in Kennebunkport needs a new gardener...

-- Badtux the Snarky Penguin

Labels: bush administration, gonzo gone watch, politics

Posted by: BadTux / 3/26/2007 02:41:00 PM 6 comments
---
Friday, March 23, 2007
The sorrows of being rich...
Seems that our lords and masters are a bit nervous about the notion that a jury of ordinary Americans might someday, somehow, decide their fate. See, for example, the case of Conrad Black pilfering millions:
[Conrad] Black's lawyers even argued (unsuccessfully) that their client could not get a fair trial because the average Chicagoan "does not reside in more than one residence, employ servants or a chauffeur, enjoy lavish furniture, or host expensive parties".
I, for one, would relish Darth Cheney's trial for looting billions out of the Treasury for the benefit of Halliburton while our soldiers died for his profit. Fair trial. Conviction. Rope. Just sayin', ya know?

- Badtux the not-cryin' Penguin

Labels: bush administration, crony capitalism

Posted by: BadTux / 3/23/2007 01:33:00 PM 10 comments
Gonzo Gone Watch
Alberto Gonzales Death Watch continues. Good. Gonzo is an evil venal little toady who defends the indefensible (torture). But it won't be this week or next week. Gonzo knows too much about where the bodies are buried. Gonzo ain't gone until his Medal of Freedom is ready.

Past that point, his job prospects are... maybe the Bush mansion needs a gardener, eh? Boy, I'd love to see the look on his face when Babs makes that offer!

-- Badtux the Snarky Penguin

Labels: bush administration, gonzo gone watch, politics

Posted by: BadTux / 3/23/2007 10:39:00 AM 1 comments
---
Thursday, March 22, 2007
In Soviet America, the politicians tell scientists what is science
In Russia, scientists tell politicians what is science. In Soviet America, when it comes to global warming, politicians tell scientists what is science.

Whether it is Al Gore calmly reading scientific studies to Republican legislators who claim they know science better than scientists, or directives to government scientists to not talk about science, in Soviet America, as in Soviet Russia prior to the fall of the Soviet Union, it is politicians who tell scientists what is science, rather than scientists who tell politicians what is science. Because, of course, being able to round up billions of dollars in campaign contributions makes one far more able to evaluate scientific evidence than, like, being an actual scientist, y'know? Who are these "scientist" folks to tell Senator James Inhofe what is science? Why, Senator Inhofe done been ELECTORATED, and that automagically makes him far more expert than some dude who, like, spent decades learning science from the best and brightest scientists on the planet! Besides, them scientist fellers, they ain't billionares like Senator Inhofe, so they can't be so smart, right? 'Cause the richer you is, the smarter you is, right?

So thank you, Senator Inhofe, for correcting the record here! People like you and me, who aren't, like, scientist fellers and stuff, we know best. How *DARE* those pesky climate scientist fellers say they know more about climate science than we do?! Them thare scientist fellers just gotta, like know thare place! And if they say they know better than us about science stuff, they're just… just… POOPY HEADS! Yeah!

– Badtux the Snarky Penguin

Labels: bush administration, global warming, soviet america

Posted by: BadTux / 3/22/2007 06:26:00 PM 4 comments
---
Monday, March 19, 2007
On war
You cannot qualify war in harsher terms than I will. War is cruelty, and you cannot refine it; and those who brought war into our country deserve all the curses and maledictions a people can pour out. ... You might as well appeal against the thunder-storm as against these terrible hardships of war. They are inevitable, and the only way the people [...] can hope once more to live in peace and quiet at home, is to stop the war, which can only be done by admitting that it began in error and is perpetuated in pride.
-- William Tecumseh Sherman, 1864

At 9:30pm EST on March 19, 2003, the first bombs dropped on Baghdad, part of a massive bombing campaign that coincided with a military campaign to disarm Saddam's weapons of mass destruction prevent Saddam from harboring al Qaeda terrorists liberate Iraqis like these very well liberated Iraqis:

Before the inevitable objections "but we didn't *intend* to kill little girls!", bullshit. When you choose to go to war, you choose to kill little girls. Period. To quote a man who knew war, "War is cruelty, and you cannot refine it". If you intend to go to war, you intend to kill little girls. Period. If you are not willing to kill little girls, then you are not willing to go to war. Those who chose to go to war -- which was some 65% of the American population in 2003 -- implicitly chose to kill little girls. They might claim that this is not what they chose, but they lie. You might as well appeal against the thunder-storm as against these terrible hardships of war. They are inevitable. Choose war, and you choose to kill little girls.

Four years later, little girls are still dying. As are American soldiers, but they are a tiny, tiny tiny percentage of the dead. Over 650,000 Iraqis have died over the past four years -- or more Iraqis than Saddam managed to kill in his entire 25 year reign. As a people we Americans focus on the dead American soldiers only because we are an ignorant, self-interested people who view anybody who is not American as untermenschen, inhuman, just two-legged cockroaches to be exterminated like vermin. As a people we are cruel and heartless towards anybody who isn't part of our own little enclave of hairless monkeys with delusions of grandeur. We are maliciously vindictive towards anybody who points out that we're just monkeys and no better than any other monkeys on this planet and that we're being cruel and vicious. And little girls still die. And little girls still die.

How many little girls will die before our leaders stop the war, which can only be done by admitting that it began in error and is perpetuated in pride? How many little girls must die before the piteous mewling of self-interest politicians more interested in political gamesmanship and bullshit do what's right instead of what's expedient? How many? And for what purpose?

"Freedom isn't free," the wingnuts cry. But it seems to me that it is the Iraqi people who are paying the price, especially the 50% of the Iraqi population that is below the age of 18. They are dying by the hundreds of thousands. They are paying the price. How dare we say that we should choose their deaths? Should not the price of freedom be one that the Iraqis themselves decide for themselves? But I forget, they are mere untermenchen, mud people, just filthy cockroaches. They cannot liberate themselves. They need fine white ubermenschen American GI's to do that.

And so they die. And so they die. For no purpose that anybody can tell me. Stop civil war? It's happening. Stop al Qaeda from setting up in Iraq? They're there. Stop ethnic cleansing? It's happening. Prevent a refugee crisis? It's happening. Even the "war for oil" reason, in the end, fails. There is no oil in Baghdad. Yet our soldiers fight and kill and die in Baghdad. For what reason, other than for the sake of ignorance and pride? How many more young girls must die, before we admit that the war was begun in error and perpetuated in pride, and bring the soldiers home?

The answer, sadly, is too many. Far too many. And the answer of the wingnuts is... clap louder. Ah yes. Clap louder. But this penguin, for one, is tired of clapping.

- Badtux the War Penguin

Labels: bush administration, culture of life, iraq, sick society, war on brown people, war on terror, wingnuts

Posted by: BadTux / 3/19/2007 01:50:00 PM 3 comments
---
Tuesday, March 13, 2007
General Pace clarifies morality for us
So, war is not immoral, lack of health care is not immoral, sending people to war who do not have adequate training or equipment is not immoral, sending sick and crippled soldiers back into battle is not immoral, having over 10% of new recruits being convicted criminals is not immoral, no, none of that is immoral. What is immoral is... guys who like guys or gals who like gals.

Seriously. That's what the General said! And not even Jesus's General -- we're talking about the chairman of the Joint Chiefs of Staff, the big kahuna of generals.

Thank you, General Pace, for protecting us from that evil supervillain The Gay Agenda. I mean, do we *really* want someone in our military who looks like this?
No no, we obviously must protect our brave men and women in uniform from that evil supervillain The Gay Agenda, because if we don't, he'll KILL THEM ALL with his rainbow-beamed Gay Ray Gun! After all, the real enemy of America isn't jihadis or terrorists or whatever. The real enemy of America is... err... gay people?

-- Badtux the Snarky Penguin

Cross-posted over at the Mockingbird's Melody

Labels: bush administration, gay agenda, war on terror

Posted by: BadTux / 3/13/2007 12:36:00 PM 7 comments
---
Monday, March 12, 2007
"We called it Hurricane FEMA"
It turns out FEMA lied about conditions in a FEMA trailer park near New Orleans that they evacuated precipitously. They had told the press that they evacuated the park because of raw sewage and power outages. But it turns out that the reality was different: They decided to pack up and leave because of a contract dispute with the owner of the park.

Meanwhile, residents of FEMA parks have been given until August to find new housing. There is no new housing in the New Orleans area -- indeed, there has been a total of six hundred reconstruction grants given out thus far, far fewer than needed to rebuild the housing of the New Orleans area that was destroyed by Katrina -- so where do these people go? Well, they get ethnically cleansed to elsewhere, of course, since they are predominantly brown. How dare those nasty mud people expect the government to rebuild housing that was destroyed due to government incompetence! Why, next thing you know, they'll be expecting government to, like, provide fire and crime protection!

But of course they're just unseemly mud people, so nobody gives a shit...

Finally: Congratulations to St. Bernard Parish school superintendent Doris Voitier for winning the 2007 JFK Profiles in Courage Award for her actions in re-opening the St. Bernard Parish schools only months after Katrina hit. Thus far she's not in jail, despite her prediction that she would be. But I'm sure FEMA is working on that. Given the pace that FEMA works, though, I suspect Doris will die of old age first...

-- Badtux the "Racism? In America?" Penguin

Labels: bush administration, katrina, war on brown people

Posted by: BadTux / 3/12/2007 11:48:00 AM 1 comments
Happy Birthday, Osama bin Laden
Yeppers, on March 10, you turned 50 years old. It took a little searching on Google Images, but I finally found a picture of your birthday party. It looks like you had a gay old time with your old buddy and pal George W. Bush (who says you're "Osama bin Forgotten" anyhow?!). What kind of cake was that? Anyhow, you're looking rather healthy, I guess all that time in a nice cushy Islamabad condo has been good for you! Good call to wear a suit to your birthday party instead of robes, robes look kinda funny when you're the guest of honor, so, how's it hangin'? Now, don't fret, 50 might be over the hill but there's still a long life ahead of you. Oh, I know, when Dear Leader said he'd get you "dead or alive" you might have worried. But really, c'mon, it's been over 5 years since you hit the World Trade Center and you're very much alive, why would you think you'd be any less alive tomorrow? I mean, c'mon. We only execute people who've never attacked America but who are sitting on lots of oil, people like this guy:
You attacked America and you have no oil, so why would we want to kill you? I mean, it's like the most patriotic thing on earth to let people attack you and get away with it, right?

Anyhow, I'm sure ten years from now I'll be wishing you a happy sixtieth birthday, so anyhow, best of wishes to you and your buddy George. I hope you both kill yourselves, you murderous bastards.

- Badtux the Birthday Penguin

Labels: bush administration, war on terror

Posted by: BadTux / 3/12/2007 10:44:00 AM 2 comments
---
Saturday, March 10, 2007
Every Child Left Behind
Can we just quit with this crap of giving a shit, as a nation, about children? Because the stranded children of New Bedford show it obviously is not true. As do the blood-spattered children of Iraq. And a kid cracks and kills her abusive alcoholic mother? Why, it's all the girl's fault, and nothing to do with the fact that social service agencies didn't do anything to help her. It's not about me, so why should I care, right?

Face facts: We, as a nation, don't give a shit about children. We don't give a shit about anything other than our fat narcissistic deranged ignorant asses and our own spoiled rotten selfish violent idiot spawn. Caring about others would require having, like, empathy and the ability to think beyond "me good! Me great! Me love me!". Fuck that shit, this is the United States of Fuckin' America, fuck you, and fuck everybody else, it's all about ME ME ME ME ME!!!!

Shit. This is the kind of crap that makes me feel like burning a fucking American flag. It seems we're devolving into the most stupid, vicious, jackbooted goddamned savages on the whole fucking planet nowdays. I mean, you go into a factory and round up a hundred women and jail them, what fucking moran CAN'T figure out that hey, these women probably have KIDS at SCHOOL and what the fuck do we do about the kids? What kind of fucking moran can't figure out that if you drop bombs on a nation where 50% of the population is under the age of 18, you're going to be killing children left and right? But this is the United States of Fucking Don't Give A Fucking Shit, Dear Leader gave us our goddamned marching orders, so we put on our fucking brown shirts and go HEIL HEIL HEIL! Fuck the little children up the fuckin' ASS, fuck YEAH, USA USA USA USA!!!

-- Badtux the Rude Penguin

Are we getting fucking outrage fatigue yet? FUCK NO. I ain't even *started* gettin' outraged at the stupid, idiotic, fucking EVIL crap goin' down right now...

Labels: bush administration, iraq, war on brown people, war on terror, wingnuts

Posted by: BadTux / 3/10/2007 01:04:00 PM 5 comments
Clashing styles
Unintentionally hilarious Pravda.ru headline: "Brazil police clash with protesters demonstrating against Bush visit".

Uhm, yeah. Hasn't anybody ever told the Brazil police that blue-grey really, really does NOT go with green and yellow? The Brazil police need to get those Queer Eye guys to come in and give them a fashion makeover, sheesh! Although I must admit that the jaunty beret certainly gives this fine example of Brazil police-dom a rather dashing look, wot? But what's with the motorcycle helmet worn by the cop in the background? Quite unfashionable, that!

-- Badtux the Snarky Penguin

Labels: bush administration, culture, gay agenda, humor, protests

Posted by: BadTux / 3/10/2007 12:18:00 AM 3 comments
---
Friday, March 09, 2007
Quote of the day
General Tony McPeak (retired), Member of the Joint Chiefs of Staff during Oil War I in 1991-1992, about the aftermath of Dear Leader's little war to liberate Iraq's oil:
McPeak: The worst case? Iraq's Sunnis begin to be backed into a corner, then the Sunni governments -- Jordan, Saudi Arabia -- jump in. Israel sees that it's threatened by these developments. Once the Israelis get involved, then everybody piles on. And you've got nuclear events going off in the Middle East. That would be about as bad as it could get.
Let's hope General McPeak is wrong...

-- Badtux the Alarmed Penguin

Labels: bush administration, iraq, war on terror

Posted by: BadTux / 3/09/2007 12:44:00 PM 3 comments
---
Wednesday, February 28, 2007
U.S. immigration officials jail threat to America...
...a nine year old boy.

This is the same jail where at night, children as young as six were separated from their parents, separation and threats of separation were used as disciplinary tools, children received one hour of schooling per day, Families in Hutto received no more than twenty minutes to go through the cafeteria line and feed their children and themselves and children were frequently sick from the food and losing weight, and families in Hutto received extremely limited indoor and outdoor recreation time and children did not have any soft toys. But hey, the nation has been protected from the threat of little children. Boy, I really feel safer now!

-- Badtux the Snarky Penguin

Labels: bush administration, civil rights, politics, war on terror

Posted by: BadTux / 2/28/2007 10:16:00 AM 3 comments
---
Tuesday, February 27, 2007
Rude Death Squads
How fucked do we have to be here in America in order to read something by Seymour Hersh, about nefarious plots, illegal fund streams to al-Qaeda associated groups, and the fomenting of an enormous war in the Middle East, and fuckin' John Negroponte comes across looking like the most honorable man? What twisted trip into a sphincter-like rabbit hole do we have to be on in order to be able to put those words together, that the depraved motherfucker who turned a blind eye to (and ensured funding for) Honduran death squads that plagued Central America back in the Reagan era (known these days to liberals as "Jesus, who'd've thought it could get worse?"), who was at the center of Iran-Contra, would sound, in the screwed up context of the players in Hersh's article, like the good guy?

[...]

If the man who justified the groups that raped and killed nuns as just part of the fight in the Cold War is worried about the legality of something, it's gotta be a bloodcurdling monstrosity
The Rude One has an important message for you. Read it.

-- Badtux the Alarmed Penguin

Labels: bush administration, iran, war on terror

Posted by: BadTux / 2/27/2007 11:12:00 PM 3 comments
---
Friday, July 01, 2005
Our Dear Leader loves our troops
After all, he is always showing up in front of our troops wearing a giant codpiece and uniform, showing us all exactly how manly a man he is. Our dear leader obviously loves our troops. Sincerely. At least, his codpiece says he's happy to see them.

Well, at least he loves our troops as long as they're not combat veterans. As of February, VA officials reported, 85,857 of the 360,674 veterans of the wars in Afghanistan and Iraq who had separated from active duty — 24% — had sought healthcare from the VA. This included treatment for both physical injuries and mental health problems.

Yet Bush's budget proposal for the VA was far, far below what everybody acknowledges is necessary to care for all the newly-disabled veterans that Bush's dirty little war in Iraq is creating. Thus Congress had to come in and basically back-fill with enough money to give our veterans the medical services they have earned by doing their duty to our nation. As hard as it is to believe, invading random nations, killing their citizens, and standing on the smoking ruins is their duty to our nation -- the Constitution states that they must obey their Commander in Chief, the President of the United States, and President Bush was elected by 3/4ths of the voting age pouplation -- by 1/2 of the people who voted, and by the remainder who were so satisfied with Bush that they didn't bother voting. It's a tough job, but it's one we told them to do, either via our sins of commission or omission, and they damn well deserve the best medical care that America can offer once fulfill their duty.

So the question I have is this: Why does Bush only love our soldiers when he is staring at their dinguses, and hate them all the rest of the time, not giving them the armor and equipment they need, shorting them on medical care, etc.? Curious penguins want to know: Is our Dear Leader yet another victim of that dastardly supervillain, The Gay Agenda, and his evil superweapon the Gay Raygun of Gayness?!

- Badtux the Snarky Penguin

Labels: bush administration, gay agenda, iraq, politics, veterans

Posted by: BadTux / 7/01/2005 09:33:00 PM 1 comments
I am a black and white and yellow multicolored penguin making his way as best he can in a world of monochromic monkeys.
Archives
April 2004 / December 2004 / January 2005 / February 2005 / March 2005 / April 2005 / May 2005 / June 2005 / July 2005 / August 2005 / September 2005 / October 2005 / November 2005 / December 2005 / January 2006 / February 2006 / March 2006 / April 2006 / May 2006 / June 2006 / July 2006 / August 2006 / September 2006 / October 2006 / November 2006 / December 2006 / January 2007 / February 2007 / March 2007 / April 2007 / May 2007 / June 2007 / July 2007 / August 2007 /

Bill Richardson: Because what America needs is a competent fat man with bad hair as President (haven't we had enough incompetent pretty faces?)
Cost of the War in Iraq
(JavaScript Error)
Links
Honor Roll
Technorati embed?
Liberated Iraqis
More to follow, after I finish cursing SOB chickenhawks and get my breath back...